Mrs Anderton
Welcome to Year 4
My name is Mrs Anderton and I teach Year 4.
I am also the English Lead for the school.
It is so exciting that we are back at school now and enjoying our learning altogether. It is lovely to welcome a new set of children into year 4 and I look forward to getting to know all the children.
Below you will see our Yearly Overview for all our subjects this year.
Our PE days are Monday (Swimming) and Thursday (remember to come in your PE kit on Thursday!)
Please contact me if you have any questions (kanderton@mobberley.cheshire.sch.uk)
Many thanks
***********************************************************************************************************************************
 

PLEASE CLICK ON THE LINK BELOW TO WATCH AND LISTEN TO THE GREET THE TEACHER, THANK YOU.
________________________________________________________________________________
WANT TO READ THE FIRST NEWS NEWSPAPER –   
FIRST NEWS 29 JAN         FIRST NEWS 22 JAN
FIRST NEWS 5 FEB                   FIRST NEWS 12 FEB                      FIRST NEWS 19 FEB
______________________________________________________________________________
HOMEWORK 
This weekend, the children will be learning their song words and lines for the play, so no Maths and English!
However, we will still be doing a spelling test!
SPELLINGS 
Blue      Green      Red      Yellow         Spelling Activities sheet
PLEASE NOTE THE SPELLING TEST WILL BE ON THURSDAY THIS WEEK (due to filming the play on Wednesday morning)
MATHS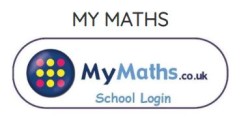 The school has subscribed to MyMaths, an interactive Maths website for teaching, learning, revising and enjoying mathematics. Usernames and passwords have been given to pupils in years 1 – 6 and sent home to parents in a letter.
How do I find the homework my child has been set? When you go to the MyMaths homepage you will need to log in using your child's new school username and password. You will then see some more boxes labelled 'My Portal' where you can put in your child's username and password. In here you should see your child's homework on the first screen you come to. If you can't see it, then make sure you are on your homework page by clicking the 'My Homework' tab on the left hand side of the page.
Any further questions or queries please speak to your child's class teacher
Hit the Button – more times tables to keep practising
GENERAL WEBSITES
BBC Bitesize – All primary school subjects
Maths Zone – Maths interactive games and worksheets
Literacy Zone – English interactive games and worksheets
Science – Games, Interactive presentations, Learning activities
National Geographic Kids – variety of Science, History, Geography etc